Live Feed


Springdale School District
13 days ago
UPDATE - NEW LOCATIONS ADDED: Lunches to go will be available for Springdale Public School students ages 18 and under Tuesday-Friday between 11:30 am and 12:30 pm at Hellstern, Sonora and Tyson Middle Schools and George, Parson Hills, Smith and Jones Elementary. Sacks will include breakfast for the following day.
In addition sack lunches, which will include breakfast for the following day, will be delivered Tuesday-Friday with deliveries beginning at 11 am. Please see the list of stops below.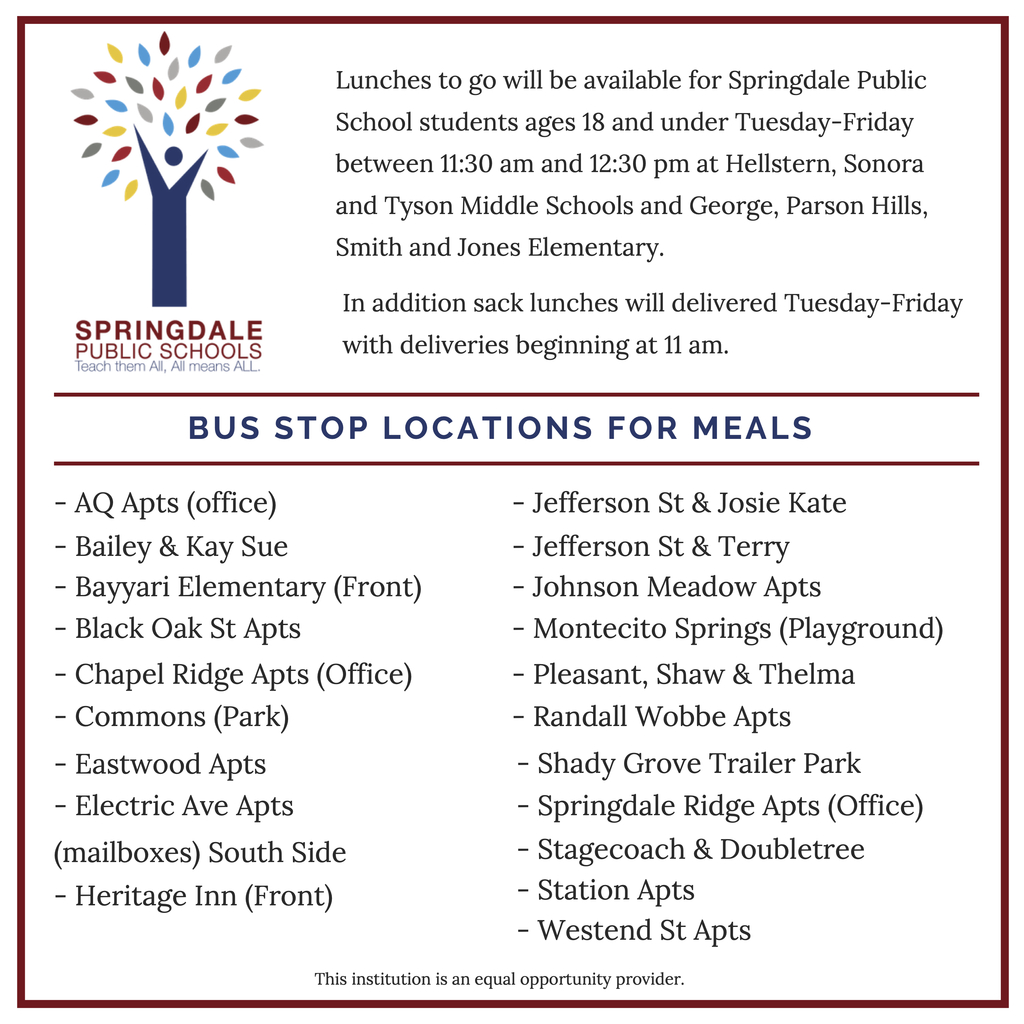 Lakeside Junior High
15 days ago
If any student was absent Friday and did not get an Alternative Method of Instruction (AMI) packet, you can check your school email, come by the office on Monday from 8:30-3:30 and pick up a hard copy, or access those documents through the AMI button on this website.

Springdale School District
15 days ago
Springdale Public Schools will be on the Alternate Means of Instruction Plan this week, March 16 - March 20. Students are asked to complete their AMI daily assignments until school resumes. Please click below for lesson plans.
https://www.sdale.org/o/springdale-public-schools/page/ami-day
SEE ALL POSTS