Live Feed
Springdale School District
7 days ago
Apply at https://www.schoolcafe.com/ by September 25th

Har-Ber High School
about 5 hours ago
Har-Ber High School will host a blood drive on Tuesday, October 1 from 9:00-2:30.
Donors age 16 must have parent permission form signed before appointment.
Donors 17 up can donate without further permission.
Specific requirements to donate can be located at www.cbco.org.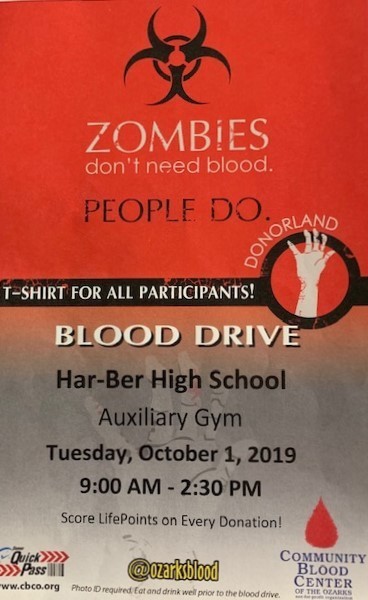 Har-Ber High School
about 24 hours ago
Wildcat Families,
Student Led Conferences will be held on Monday, September 23 and Tuesday, September 24 at Har-Ber High School from 4:15-7:30 each night. Families should report to the Rotunda (near the front office). We will have a folder with your student's progress report grade, attendance, how to log into grade book, and other helpful information. Teachers will be in their rooms and able to visit.
Springdale School District
1 day ago
Apply at https://www.schoolcafe.com/ by September 25th
SEE ALL POSTS